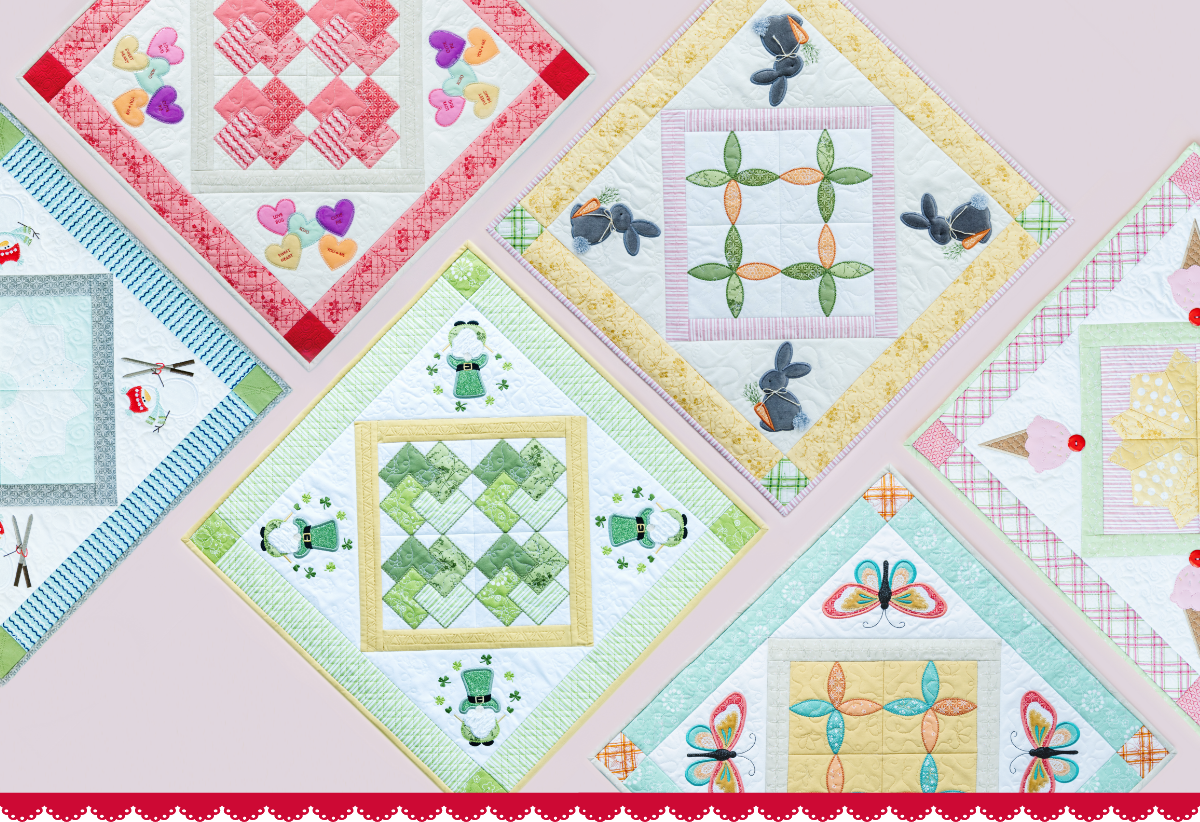 2023 Project of the Month at Texas Quilt Barn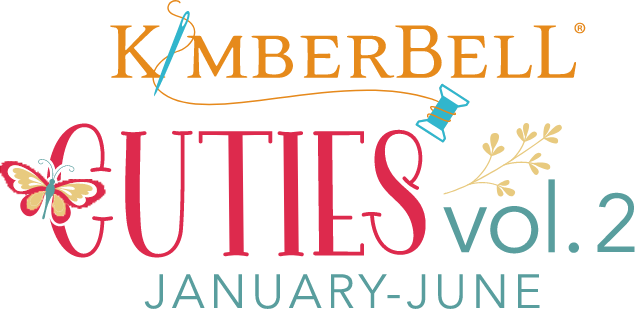 Enjoy seasonal smiles with Kimberbell Cuties, Vol. 2! These quilted table toppers celebrate the year with pieced blocks and darling designs. Stitch a beautiful themed pattern in the center square, then frame with adorable snowmen, conversation hearts, leprechauns, and more! Each 22 x 22" table topper features a variety of embellishments, coordinating block-by-block and border quilting designs, and 2" Bitty Blocks for the corners. (Quilting sold separately.) Made in 5×7 (or larger) hoops, Kimberbell Cuties are a festive way to brighten each day!
Our project of the month here at The Barn will include a fabric kit with embellishments for each table topper. These can be made in a 5x7 hoop (or larger) with a small amount of piecing on a domestic machine. Kayla will hold In-Person Classes on the 1st Saturday and 2nd Wednesday of the month, 10am - 4pm. (*December will be an exception due to the holidays. Classes for this month will be Saturday, December 3rd and Wednesday, December, 7th.) You have the option to attend one or both classes, for in class directions and assistance. In class discussion will include assistance with Background Quilting in the Hoop and other new techniques. You will also be given exclusive access to online videos to assist with completion of the project at home.

Monthly Subscription of $59.99 includes both volumes of CD book pattern, fabric kit, in-class use of stabilizer and thread, and lunch. You will receive July-December pattern book when it is released in the Spring of 2023.

Sign Up Now!


Background Quilting Bundle is a separate purchase – ask about our affiliate link!

If you are unable to attend the monthly class but would still like to participate in a monthly fabric kit, click here for details.

Top Your Tables with Kimberbell Cuties!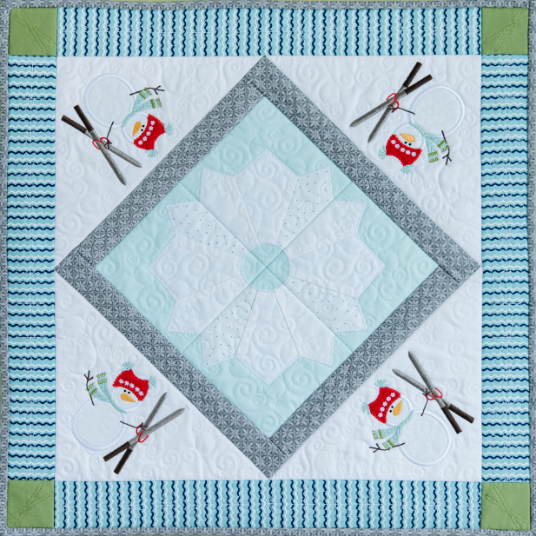 January
Up to Snow Good
Create your January table topper with a snowflake center and Applique Glitter snowmen! They are ready for the slopes with a stocking cap, darling scarf, and trusty skis.

February
Sweet Talk
Interlocking squares are a patchwork of hearts on our February table topper! For a real treat, top the corner conversation hearts with Sweet as Candy Colored Vinyl.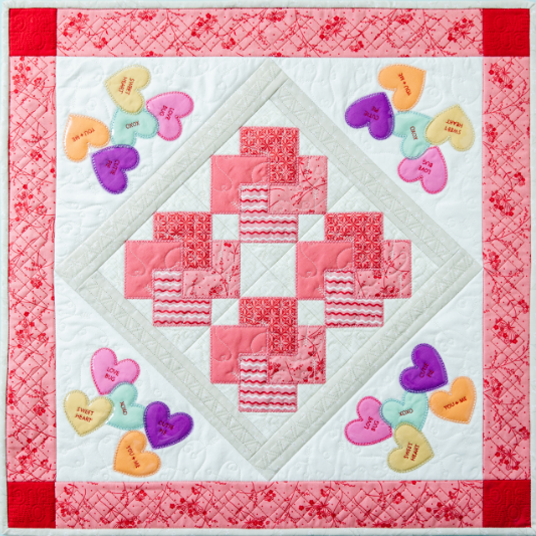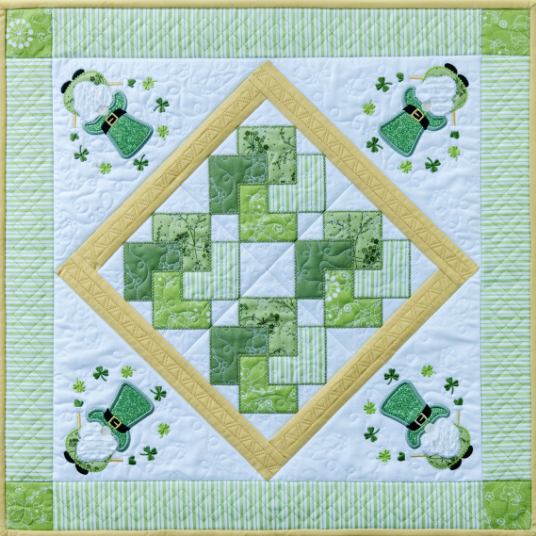 March
Lucky and I Gnome It
Celebrate March with shamrocks and clovers!. Darling leprechauns with knobbly noses have fluffy chenille beards and hats of sparkly Applique Glitter.

April
Some-bunny Carrots About You
Our April table topper is touchably soft with Velveteen bunnies and bushy, fringed tails. The fresh center design features a darling carrot motif!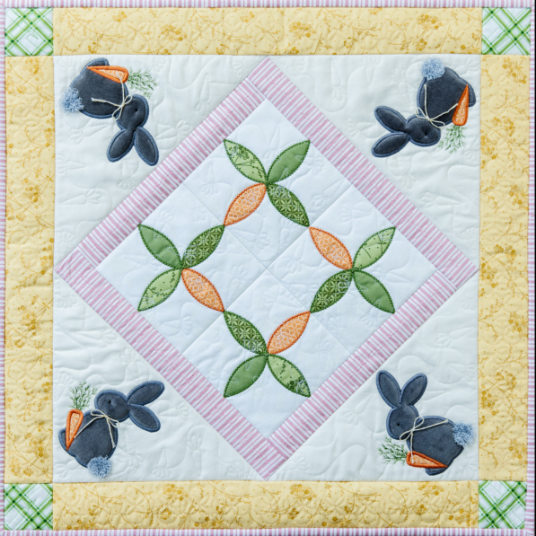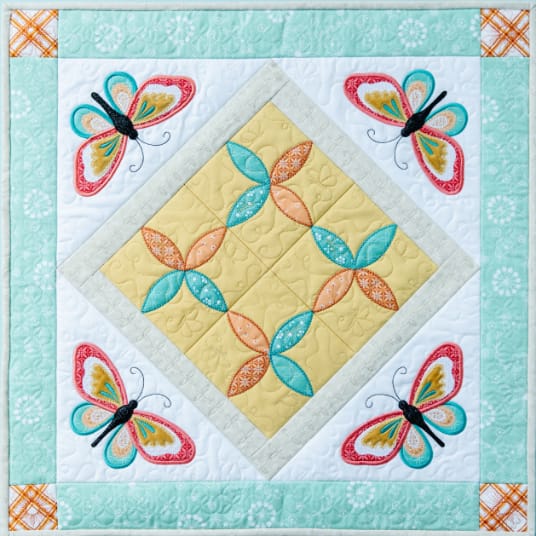 May
All Aflutter
We're all aflutter about our May table topper! Mylar, Velveteen, and Applique Glitter make our beautiful butterflies sparkle and shine.

June
…and a Cherry on Top
Welcome June with a cheerful, pieced sunflower, and sweeten your project with Embroidery Leather ice cream cones topped with sprinkle beads and cherry buttons.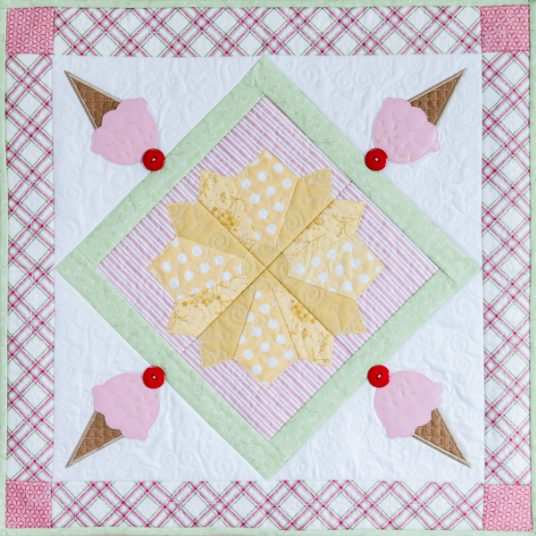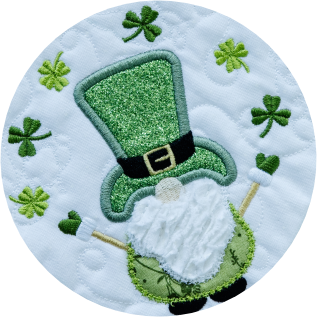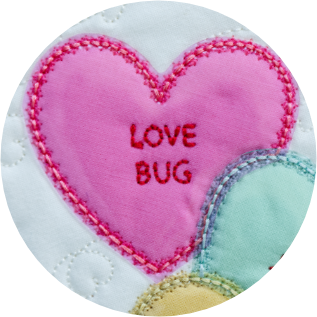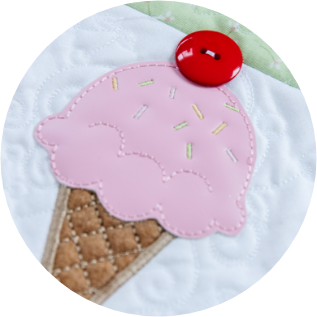 Including Mylar, Applique Glitter, Sweet as Candy Vinyl, Buttons, Beads, and more!